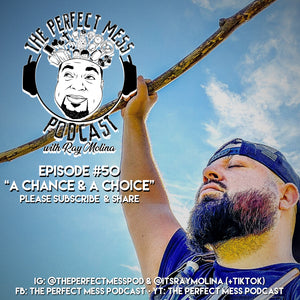 Ep. #50 - "A Chance & A Choice"
"Two things we get everyday, that's a Chance and a Choice...let's put more value on the choices we make, because our choices are what determines our destination" - J.Prince

Lot's to catch up. I re-cap my last few weeks: 75Hard, Current Book, Hiking Trips, The Holiday and my sons. Then finally I break down the concept of a chance and a choice and why it should be important for us to live like this. I hope you enjoy this episode and as always, a subscribe, follow, share, comment or review is always appreciated!
Web: www.raymolina.com

IG: @itsraymolina @theperfectmesspod
TKTK: @itsraymolina
YT: The Perfect Mess Podcast
Donate via Cashapp: (Click Here)
---