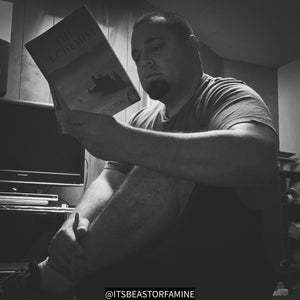 Completed Book 1/23/21 - The Alchemist
You know, this is one of those books I heard about for years (before I actually enjoyed reading) and never took the time to check out. I have to say, I am glad I added this to my list for my program. The Alchemist is book 3 of my #448Refined program and it was a good one!
I had a buddy of mine text me and tell me; "you're the Alchemist...". I said, "what? huh, why do you say that?". He said, "just read it and when you're done message me." I am done now and I can see what he was saying. It hit me smack in the face because it's been a similar journey for me over the last 4 years.
You see, The Alchemist is about realizing your Personal Legend (your purpose) and going after it. It's knowing that most people in the world never pursue their Personal Legend out either fear or being just plain lazy. I was pleasantly surprised that this book references GOD many times as to guidance and answers. It talks about how there are things we can always come back to in life if we choose to pursue our Personal Legend...but our Personal Legend won't always be there. We run the risk of letting that opportunity run its course.
This book spoke to me on so many levels. If you are at a point in your life where you are questioning whether you should chase your calling/dream or continue plugging away at a 40-60hr a week 9 to 5...this book will do the same for you. I am glad I took the time to finally knock this one down, it was well worth it.
Here is a purchase link:
The Alchemist - Paulo Coelho
---